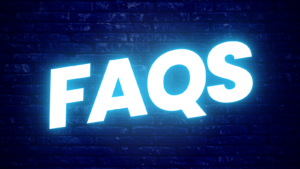 Got a question? We've got the answer…
Thank you for purchasing a ticket for Unleash Your Inner Rebel! We're over here celebrating every ticket sale with a little boogie, as Advita blasts out a playlist of rebel tunes to the office. See below for information on travel, hotels and what the day will look like.
Or perhaps you're still not sure if this is the right conference for you. We hope these FAQs will help you make a decision. And if you have any further questions, send us an email at hello@commsrebel.com and we'll come back to you asap.
What is Unleash Your Inner Rebel?
Unleash Your Inner Rebel is a conference for leaders in communications, PR, marketing, HR and operations. It's brought to you by CommsRebel, the internal communications agency that's revolutionising workplace cultures from the inside out, so you can expect this to be no ordinary conference!
Prepare to feel excited, energised and empowered by an incredible line-up of speakers, known for being experts in their fields and doing things differently. This year's conference will focus on collaborating and connecting to help you make a greater impact at work.
The ticket seems expensive – why?
Getting the pricing right is really important to us. So many conferences charge ££££ but don't pay their speakers for their time, they're not accessible and the coffee is like dishwater.
We want to do things differently. We value people's time so that's why we're paying expenses for all of our speakers and panellists. We are also using a venue that is completely accessible in the heart of Manchester. The venue provides unlimited refreshments and delicious meals throughout the day as well as multiple breakout spaces for you to have the best experience. On top of this, we've invested in the CommsRebel app, where ticketholders can watch speakers wherever they are in the world. This event is not running to make a profit, that's always a bonus, but our goal is to create an event that adds value to your leadership, business and personal growth.
Why should I come along?
We want you to have the best experience – this year we have talks, workshops and informal networking. If you want to:
1. Gain new insights and ideas from experts outside of your industry.
2. Network with likeminded individuals who will broaden your horizons.
3. Discover new ways of thinking to apply to your professional network.
4. Step out of your comfort zone and be challenged.
5. Be inspired to question the status quo and think differently.
…then this is the conference for you. Buy your ticket.
I don't like to be around people all the time, can I be unsociable at the conference?
We recognise that everyone is unique and want to make the conference as inclusive as possible. That's why there'll be a dedicated quiet zone and you can join the hybrid conference experience on the app so you can take some time away from the crowd without missing the amazing content.
I don't like to put my hand up in front of loads of people but I always have some questions – how can I still get involved?
We want to hear from you! Please use the CommsRebel app to post your question either named or anonymously and the host will be delighted to put it to the panel.
Will you have cake and good tea?
YES! Cake and good tea are the foundations of a great conference. One of the reasons we chose The Studio, Manchester due to their excellent refreshments and facilities.
My attention span isn't great, how will I get the most out of the day?
Attending the conference in person is a great way to help bring focus. Before you come, have a think about what you want to gain so you can be intentional about making the most of the day.
If you are prone to distraction, we have private and quiet spaces where you can watch the conference, respond to urgent emails / calls or just take a moment to reset so you are ready to come back in the room with renewed focus.
The conference will also be available to watch on demand for six months so if you have to dash out, you can catch up in your own time later on!
I'm not sure I'm the right level for this conference
This event is open to everyone, regardless of your job title or level in an organisation. Some believe that to be a leader you have to manage people and have a fancy job title – this isn't true. Leadership is about how you inspire, motivate and empower others to thrive, and this can be through a variety of ways. All we ask is that you have an open mind and are willing to learn new things. This event is aimed at folks who work in Internal Communications, PR, Marketing, HR and Operations, who want to do things differently so they can make greater impact and stay ahead of the curve.
How is the conference going to be 'different'?
Not only will you experience different thinking from our speakers but the environment will be very different from any normal leadership or comms events you've attended in the past. We're talking about things like a live artist, DJ, state of the art hybrid experience, remarkable speakers, excellent food and refreshments, BBQ lunch, innovative environment, accessibility. Just some of the things we are doing to create a unique experience for our rebel attendees!
Where should I stay in Manchester?
There are lots of hotels around the city centre and close to our venue. The Studio guarantee the best rate for your accommodation needs, so check out their site for recommendations and help with this.
How do I get to the venue?
The Studio, Manchester, is centrally located. Find all the directions you need here.
I'm a wheelchair user, can I access the venue?
The venue has wheelchair access throughout along with disabled toilets and we can make sure there is plenty of space for you to move around the conference room too.
I'm hard of hearing, can I access the event?
We are investing in live audio transcription to ensure you get accurate written captions either online or in the room and the venue is fitted with hearing loops.
Can I interact with the speakers? And can I ask for autographs?
Yes of course you can! And we are sure the speakers will sign your book.
What's a 'curious conversation'?
An opportunity for you to find out more about each other without the awkward 'I don't know what to ask.' The thought of networking or making small talk can fill some with dread, so on the day there will be some 'curious conversation' prompts that will help move the conversation along!