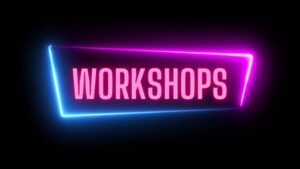 We have a range of workshops for you to choose from this year at #InnerRebel2023. You'll have the opportunity to select up to two – or a chance to create your own. It'll be tough to choose from the following!
Making sustainability communication sustainable
Dr Paul Willis
This workshop encourages different ways of thinking about sustainability communication. Humankind is pushing the planet on an uncharted course of development. As we adapt to changing conditions, the usual ways of doing things need to be challenged. Given this context, participants will explore a range of questions shaped by contemporary international research. To whom are you responsible? Where should you focus your communication? Who or what gets marginalised? How can we give nature a voice? The aim is for those taking part to leave the session with alternative perspectives on their role and ideas that can be applied back in the workplace.
Internal comms audit
Lottie Bazley
Come along to talk about your current communications landscapes, challenges, and successes, and have your peers 'Audit' your communications for you! Working in small groups, we'll choose a challenge to work on, and give feedback on how we can turn it into a success. Share your experiences, insights, learnings and top tips for 'doing great comms'. Potential discussion topics: low engagement, too many platforms, "too much noise"… This workshop is for you if: You're experiencing low engagement but can't quite figure out why You're doing everything so well, you don't know where to go next You want to learn (and maybe steal ideas :wink:) from your peers; what is working (and what isn't) in the wider world of comms.
Crisis communication in 2023
Amanda Coleman
In the challenging world where crisis are part of everyday life how can we be prepared, get ahead of problems, and respond effectively. In the workshop Amanda will look at the key issues for crisis communication and issues management today. There will be case studies and an opportunity to test your approach and decision making.
Mental health matters: a discussion about mental health at work
Emma Cooke
This workshop provides a space for discussion around mental health and wellbeing in the workplace. Emma will share her lived experience of well-managed and poorly-managed mental illness. And she will guide you in a conversation to share your own experiences and ideas to make sure our workplaces promote and provide for good mental health for the long-term.
How do you create an inclusive culture?
David Blackburn
Stop for a moment and think about your organisation. Does everyone have the same opportunity to succeed in achieving both their personal and professional goals? Do your colleagues feel that they truly belong? How would you feel if you were encouraged to grow your skills, if you had a real say in the things that matter, didn't have to waste your time playing political games and were trusted in every situation to use your best judgement? If your influence depended on your skill and abilities and had nothing to do with any of your protected characteristics?  You would feel pretty amazing! In this interactive session David Blackburn will share practical Top Tips to help you build an equitable and inclusive culture in your own organisation.
Power up your EVP with a total reward campaign
Vikki Gledhill
The workshop will cover the importance of a total reward brand and communications and how this can help power up your EVP. By understanding and appreciating the value of their total rewards, employees feel a sense of belonging to your company, bring a better version of themselves to the workplace, increase trust, and become advocates for your employment brand. This workshop will be a mix of storytelling of Vikki's experience, and interaction with the group exploring where reward and recognition fit in your company and your overall EVP and discussing solutions to your current barriers and challenges.
From comms to inclusion
Leona Smith
This workshop will focus on my journey from comms rebel to diversity and inclusion professional. I will outline, via a case study, how I used my 15 year communications career to deliver inclusion by engaging audiences. I will talk through the framework I've created to build and grow communities in order to problem solve. Participants will have the opportunity to ask questions about my work, or workshop their own ideas through shared experience. With some guidance from me along the way.
Creating Engaging Employee Experiences
Phil Wedgwood
An interactive session showing how technology can assist and resolve those daily struggles within the employee life cycle.  We will work through challenges or queries you experience throughout the lifecycle – learning from each other and exchanging ideas. This will be an interactive session with a scenarios quiz, role plays and a live demo to bring the tech to life!
How to use behavioural science and set your comms on fire
Ruth Dale
• Why we are all elephant riders and how this explains behavioural science 
• How to get started and apply behavioural
• Top mistakes to avoid and top tips – learnt the hard way!
• Learn the importance of empathy
• Does your team have permission to experiment?
This is a practical session that will explain what exactly this clever stuff they call behavioural science is, and how it works in marketing and communications. You will learn how to get started the easy way. What mistakes to avoid and practical takeaways you can apply the next working day.
Cracking the code: confronting change
Rayna Miller
What's the one thing that would put most internal comms people out of a job? Spoiler alert – it's connecting your frontline colleagues to your corporate messages. Enabling teams at the heart of our businesses to embrace change is the age old challenge IC pros everywhere face. This interactive session will explore the challenges of communicating change, and inspire you to develop solutions that will help you crack the code and better connect with the frontline.
Unconference
Don't fancy what's on offer? No problem. Create your own space to collaborate and tackle burning topics, questions or issues!