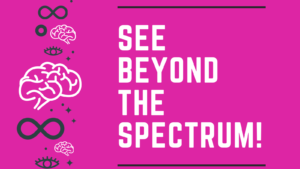 In recognition of Neurodiversity Celebration week, we asked Aoife Casson, Internal Communications Manager at Alzehmiers UK, to share her thoughts on how communication professionals can be better allies for neurodivergent people. Aoife's sound advice is practical and thought-provoking. It certainly gave us some thoughts on how we can continue to improve the advice we give our clients.
If you want to connect with Aoife, you can find her on LinkedIn.
Imagine you're on holiday in a country that doesn't speak your language. You know they don't speak your language, so you're prepared to muddle through and get by with some learned phrases and a lot of gesturing. Then, while you're out there, a local makes an effort to speak your language. It's not perfect by any means, but you're just so grateful that someone would try when they really didn't have to.
Now imagine that, instead of a different country and a different language, it's your home country and everyone just understands and interacts with the world differently from you. That's what it's like being neurodivergent.
I'm autistic, dyslexic, dyspraxic and dysgraphic, and I know that the world around me is designed for people who aren't those things. For the most part, I just muddle through, but after doing that for 27 years, I'm pretty knackered! The thing is, I'm great at a lot of things, but I live in a world that amplifies my struggles and doesn't give me the opportunity to thrive.
As communicators, we often have a lot more power than we realise. We can change hearts and minds, take people on a journey and bring out a whole range of emotions. We have the power to make people feel seen and uplift previously unheard voices. Because of this, we're in a great position to be allies to neurodivergent people, who are so often an afterthought in comms.
Wait, who are neurodivergent people?
Any good comms professional will know that the key to great comms is knowing your audience. One of the most common mistakes people make is only thinking of neurodivergent people as autistic, ADHD or dyslexic. Neurodivergent is actually a massive umbrella term that describes anyone with a condition or disability that makes their brain different. This does include autism, ADHD and dyslexia, but it also includes Downs Syndrome, Schizophrenia, OCD, Sensory Processing Disorder and so many more.
With such a broad range of people included in one term, it's easy to see how catering to this group can be challenging. So, what can communicators do to be better allies for neurodivergent people?
Nothing about us without us
You may have seen this hashtag being used by the wider disabled community and even by other marginalised groups. What it means is that any decision made, research done or content produced that impacts a certain group should include them at all stages. Doing this will help you avoid simple blunders and give your comms authenticity. Even having someone from that community sense check your work is a small but impactful step to being a neurodivergent ally. Better yet, enable them to create the comms themselves!
Acknowledge the labour
Including neurodivergent people in your comms is incredibly valuable, but it's also important to recognise the work that they're doing. The employment rate for disabled people is significantly lower than that of the abled population, and this is amplified for neurodivergent people (source). Paying (or otherwise compensating) neurodivergent people for sharing their lived experiences is a tangible way you can stand up for them. A great example of this is Advita paying me to write this blog! She sought out someone with lived experience and is acknowledging my time and expertise in the process. #NailingIt
Small steps are better than no steps
When you decide you want to be an ally for neurodivergent people, it can be quite a daunting prospect! The neurodivergent community is so broad you're never going to be able to meet everyone's needs all of the time, so where do you start? Start small. Take some time to understand what you're doing now and identify where you can improve. Including subtitles in your videos, alt descriptions of your images and audio recordings of your written text are good places to start. Seeking feedback at every step of the way will help you identify what is working and adjust your approach as you learn and grow. Think back to my example at the beginning of the local trying to speak your language. It might not have been perfect, but they were making the effort and engaging with you. And they were probably improving just because they were trying! At the end of the day, that's the best way to become an ally.
In the interest of being a better ally, here are some neurodivergent content creators that I love and you can find them on instagram:
@ocdfriends
@_ellawillis
@21andsensory
@a_different_spectrum
@autisticblackgirl
@dragsyndrome
Have you downloaded our CommsRebel Platform yet? Here you can find new resources, connect with others and share thoughts in a safe, private community. To date we have welcomed almost 400 rebels – come and join us if you're looking for some inspiration (search CommsRebel in your app store).